When fall and winter arrive, girls are always on the lookout for women's vest jackets. A vest jacket not only makes you appear more professional and attractive in the eyes of your colleagues, but it also accentuates the body's elegant and sensual aspect.
This year's most popular Korean-style vest jackets for office girls are listed below. Let's make a decision and discuss it with Julius!
This year's most popular styles of Korean women's vest jackets for office girls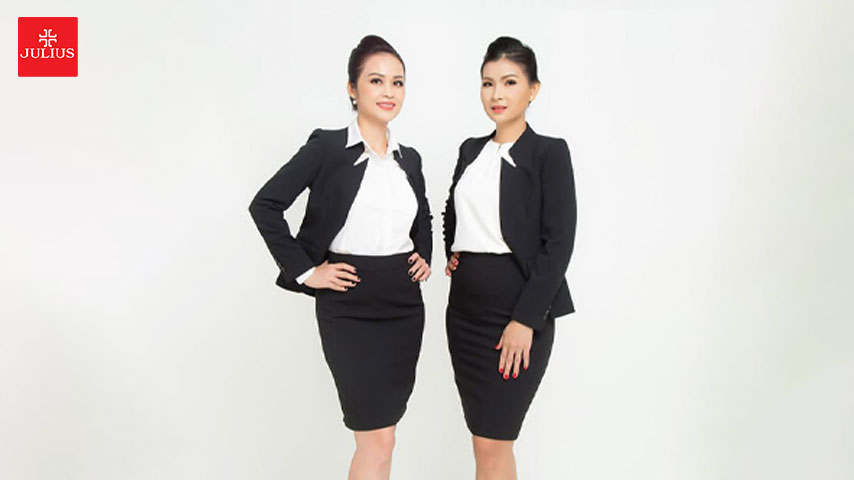 1/ Women's vest jackets with personality
A women's mezzanine vest jacket is a short vest that often extends from the middle of the back to the waist. Women's vest coats of this style are frequently appropriate when wearing a skirt, you can also wear this kind of women's vest jacket with skirts or casual jeans. Women's vest jacket accentuates your small waist and well-proportioned form, giving you a youthful and dynamic appearance.
The checkered or black women's vest designs will undoubtedly become a wardrobe staple. Personalized vest jackets for women can be used with body dresses to create a thin and elegant silhouette.
2/ Slim-fit women's vest jackets
The slim-fit women's vest jacket allows you to show off your body curves while also emphasizing the attractiveness of your particular style. You'll have a highly elegant and alluring set with such tight patterns.
3/  Modern women's vest jackets
For those who like modernity and youth, the women's vest is unavoidable. Your youthful appearance is enhanced by your elegant silhouette. It will provide you with softness, femininity, and luxury with gentle pastel colors like blue and pink. Don't miss out on these trendy, youthful, and dynamic checkered vests.
Don't miss this approach of matching women's vest jackets with white shirts for girls who adore refinement and youthfulness!
4/ Elegant plain women's vest jackets
The plain vest jacket for women is the most basic of vest types, yet it is a form that has never gone out of style. All female vest models have solid color tones such as pastel blue, black, charcoal green, etc. These daring Korean designs will offer you a youthful appearance.
Suggestions about how to wear super-cute outfits with Korean women's vest jackets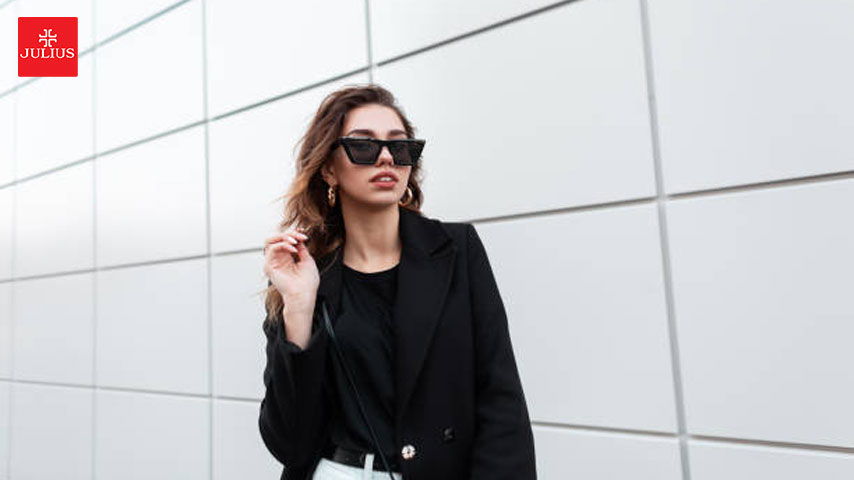 Vests are stylish and fashionable, and they will go well with women's vest coats. The exquisite, youthful, and energetic designs will quickly give her a fashionable and luxurious appearance. You will have a really impressive set of work clothes if you know how to blend simple items.
Combining a women's vest jacket with a pencil skirt combination and a T-shirt has never let her down. When you combine a Korean vest jacket with personality jeans, you get personality and energy.
When paired with a watch, a Korean woman's vest jacket will seem elegant and youthful. The wristwatch will make you appear younger and more professional to your coworkers. When going to meet partners, customers, or interview, a polite outfit with a watch on hand will help you be more successful.
Julius watches are youthful, elegant and fashionable. The leather and steel strap watches are suitable for all outfits, all styles.
This year's most attractive Korean women's coats are shown above. If you have any questions or require additional assistance, please contact Julius immediately.