There are many important and special anniversaries for each person, but a wedding day is a once-in-a-lifetime day, it's unique and has a deep meaning. Therefore, every year people remember and celebrate their wedding day, considering it a method to relive that special joy. A wedding anniversary is an occasion for people to send greetings and meaningful gifts.
Who to give wedding anniversary gifts to?
Giving gifts to one another does not always require a festival and does not define who gives to whom. However, on special occasions such as a wedding anniversary, the three groups will frequently exchange gifts, It is husband and wife giving each other, giving to friends and children and to parents.
Wedding anniversary gifts for husband and wife to give each other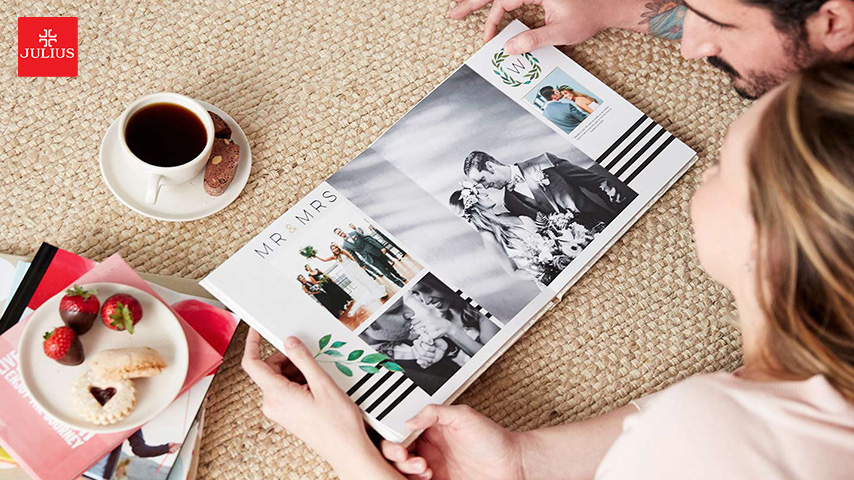 Wedding anniversaries are highly precious occasions, and it is very special to send your sweetheart thoughtful and meaningful gifts. The present is a thank you for the time spent together and a wish for the future to be the same. Wedding anniversary gifts for a spouse are a means for two individuals to demonstrate their holy love and unwavering dedication to one another.
Parents' wedding anniversary gifts
Children can also express their feelings for their parents by giving them a wedding anniversary gift, this is also an occasion for you to express to your parents your heartfelt wishes and hope that they will always be happy, joyful, love will forever be strong and a hundred years of love. At the same time, the gift will express affection and gratitude for the parents' birth and upbringing.
Friends' wedding anniversary gifts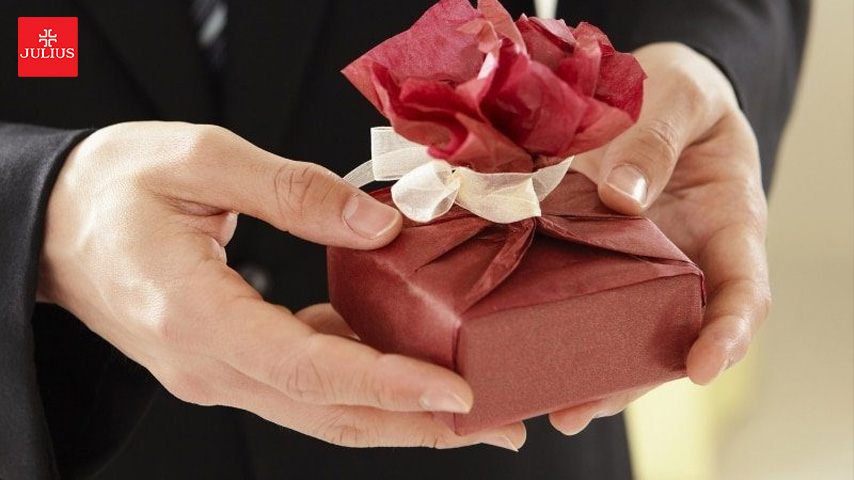 Friends are those who are always there for us when we are unhappy or happy and who listen to our life tales. You can express your affection for your friend by giving them a wedding anniversary present.
Wedding anniversary gifts and their meanings
To get married, the couple went through many difficulties and challenges, it is difficult to have a wonderful love without both people's efforts. As a result, the wedding anniversary is a significant occasion for the couple, wedding anniversary gifts to show affection for each other, this is also a gift of congratulations to the couple for the days together in love and happiness every day. The gift is a blessing for the couple's continued good fortune, tranquility, and success, wishing them a joyful and fulfilling married life. This is an excellent opportunity to express your affection and respect, the gift does not always have to be expensive, but it should have a lot of spiritual significance.
Choose the suitable wedding anniversary gift
Celebrating the upcoming wedding, you still have no idea what gift to give to your wife or husband. Many folks do not know what present to give or how to give a meaningful gift. Let's be with Julius about unique gifts. You will no longer have to struggle to find the perfect wedding anniversary present.
20 wedding anniversary gifts
Here are 20 wedding anniversary gifts that you can refer to buy for your partner, friend, or parents on the occasion of the wedding anniversary. Depending on your preferences and personal income, you can choose the right product.
The wedding anniversary gift is a painting of apricot carp
Carp apricot blossom is one of the meaningful high-end gift products. A pair of carp represents reunion,  rich life, and an apricot flower is a flower that means good luck. Therefore, it brings good things, wealth and prosperity, apricot carp painting is an optimal choice. It brings luck, fortune, wealth and happiness to the owner.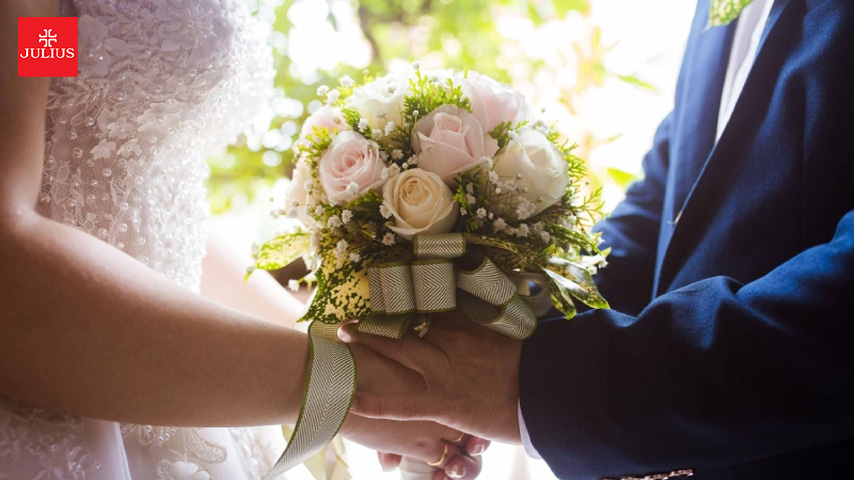 Fresh flowers are lovely wedding anniversary gifts
Fresh flowers are excellent suggestions for wedding anniversary gifts, bright arrangements of flowers that show off their aroma are ideal for gifts. As an anniversary gift, flower givers have many options, it could be a rose, a flower that represents eternal love, or chrysanthemums may also symbolize everlasting love. Or perhaps a flower that the other half enjoys.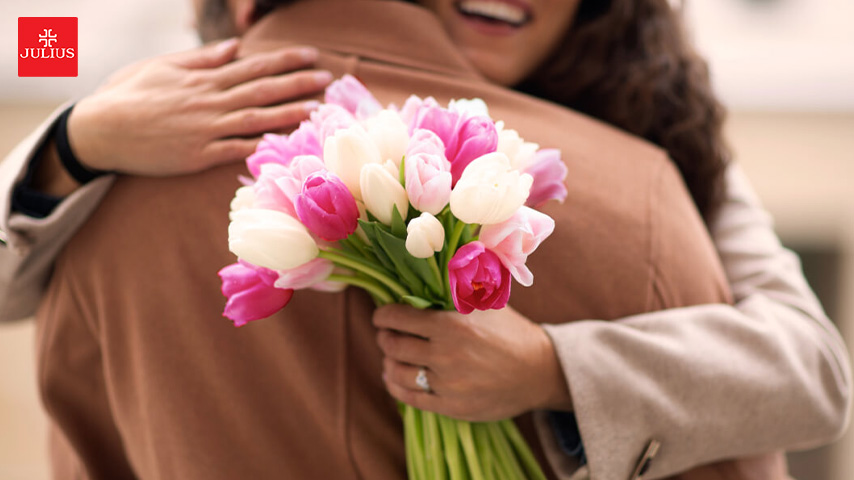 Wedding anniversary gifts provide an opportunity to review memories
Double movie tickets might let a pair relive their past dating experiences. This is an excellent gift that no couple should pass up on this special day.
Gifts of feng shui plants are very popular
A little potted plant makes an excellent gift, especially on a wedding anniversary, small pots used in the bedroom or on the coffee table are quite affordable. Nurturing a potted plant requires a lot of meticulousness and commitment as if it were a love milestone. The small fresh tree develops beside the two caring for their love. Plus, these lovely little gifts will make anyone who sees them smile!
Shoes Jordan 4 red cement
The "Jordan 4 Red Cement" refers to a colorway of the iconic Air Jordan 4 sneaker. This colorway features a combination of red, black, and grey hues and is often recognized for its distinctive design.
As of my last knowledge update in September 2021, the Jordan 4 Red Cement was not a widely released colorway in the Air Jordan 4 lineup. However, Jordan Brand periodically releases new colorways and variations of their popular models, so it's possible that a Jordan 4 Red Cement colorway was released or scheduled for release after that date.
Souvenirs are elegant wristwatches
Mostly men, everyone likes to wear watches, watches don't just help your husband see the time. It is also a piece of jewelry that adds to your husband's elegance and success. Do not waste money but buy a genuine and beautiful men's watch as a gift.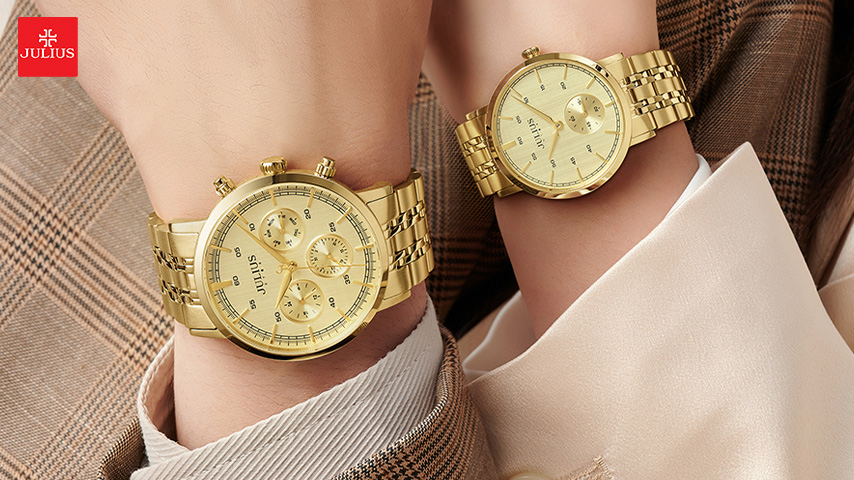 Wine
Wine is a luxurious alcoholic beverage that is enjoyed by many people, the lush crimson hue of wine represents health, success, fortune, and good fortune.  If you choose wine as a wedding anniversary gift, it's like sending a meaningful wish to the recipient.
Clock
A clock is a meaningful gift that can be used as a wedding anniversary gift, every home has a wall clock that not only tells the time but also represents pleasure and calm. This is definitely a wedding anniversary gift that the recipient will be extremely satisfied with because of its practical value.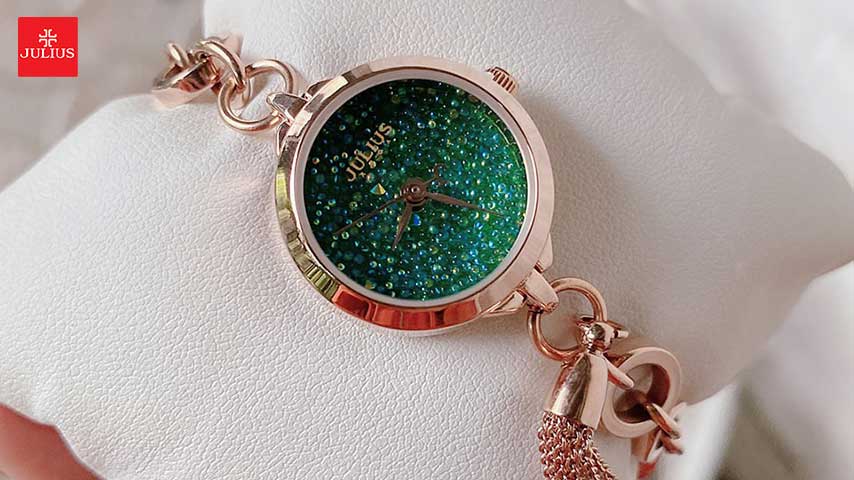 Fitness equipment
Health is always a matter of priority and very important. Therefore, you can choose exercise equipment as a wedding anniversary gift for your parents. However, with any gift, you also need to pay attention to the applicability to show your care and heart.
Double feng shui bracelet
The double feng shui bracelet is not only a precious piece of jewelry but also carries many good meanings for couples. A set of feng shui bracelets is considered a very suitable gift for a wedding anniversary gift. It also carries the meaning of the ironic husband and wife relationship, loyalty and sustainability.
A romantic dinner
If you want to give your partner a wedding anniversary gift made by yourself, this is a great suggestion. Step into the kitchen and prepare a hearty meal with family favorites. After that, you ate together and chatted happily. This is definitely a gift that will help increase your friendship.
Long family trip
If you have the time, plan a trip with your entire family to celebrate your wedding anniversary. You should plan to prepare the most necessary things for the trip, this will also be a moment for the entire family to be together.
Wallet made of leather
Typically, the wife will purchase a leather wallet for her husband so that he can always have it with him. To celebrate the wedding anniversary, a new leather wallet with standard feng shui colors will attract fortune and luck. However, according to feng shui, people abstain from giving blue or red wallets because it represents the money that has fallen out.
Western footwear
Western shoes are a must-have item for any man. Giving one pair of western shoes as a wedding anniversary gift is thoughtful. Please select a good and durable pair of western shoes in the same color tone that your husband enjoys giving as a gift to express gratitude to your partner!
Double sport running shoes
Running shoes are currently a popular wedding anniversary gift among many people. After a long day at work, the gift allows you and your spouse to unwind and encourage better health. You can proceed to choose shoes from famous shoe brands such as Adidas, Nike, Puma, … with many different designs, providing outstanding quality.
Perfume
One more gift that you can give as a wedding anniversary gift, is perfume. A fragrant perfume bottle can also have multiple meanings. The recipient can sense the other person's sincerity and concern for him. For perfume gifts, both men and women can receive them.
If you give your wife a gift, you can choose perfume bottles from brands such as Chanel, Dior, Gucci, Tom Ford, Versace or Lancome, etc.
For her husband, names such as Calvin Klein, Hugo Boss, and Polo, among others, are far more popular.
High-end cosmetics
High-end cosmetics are the number one priority when choosing wedding anniversary gifts for women. However, buying cosmetics is not a simple matter, so learn to buy the most suitable product. At the same time, it is necessary to buy from reputable brands to ensure product quality when using. This will be a gift that shows sophistication and helps you score points in the eyes of your partner.
High heels
High heels for ladies are an absolute necessity in everyday life. As a result, selecting high heels as a souvenir present is both practical and appropriate. Choose shoes from trusted retailers to give your sweetheart the greatest possible gift! When receiving it, your wife will surely be very happy and satisfied.
Lipstick
For women, lipstick is an item that everyone needs. Monica Bellucci once said, "Lipstick is the most important weapon in a girl's makeup bag. Son has the power to transform your appearance and mood, and evoke admiration from those around you."
It can be observed that wearing lipstick before going out is incredibly crucial for women. As a result, lipstick in a lovely and appropriate color will undoubtedly make an excellent gift. Not only that but giving lipstick is also a way for you to show your affection and respect for your partner.
Phone
When it comes to technology gifts, the phone cannot be ignored, this is a gift that has spiritual as well as material significance. On your wedding anniversary, you can present your partner with a new smartphone. This gift is certain to make your lover exceedingly delighted.
Wedding anniversary gifts corresponded to the number of anniversary years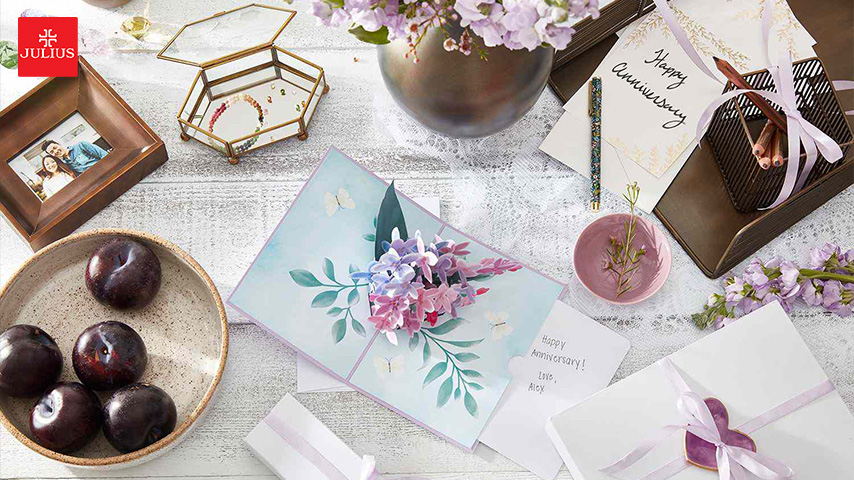 Sometimes we hear Golden Wedding Anniversary, Silver Wedding, etc. But in reality, many other wedding names correspond to the number of years the couple has been together.
The 5th wedding anniversary is called a WOOD wedding

The 10th wedding anniversary is called a TINY wedding

The 15th wedding anniversary is called GLASS wedding

The 20th wedding anniversary is a wedding

The 25th wedding anniversary SILVER wedding

The 30th wedding anniversary: Pearl's wedding

The 50th wedding anniversary: Golden wedding

The 60th anniversary is the DIAMOND wedding
Choosing the right gift and a clever way to give it
Wedding anniversary gifts are many, very rich. Choose gifts to pay attention to your economic ability. Especially the relationship between the giver and the receiver. When giving, it is necessary to have a cheerful attitude, and create a feeling of closeness and love.
Buy a watch as a wedding anniversary gift at Julius?
Watches never go out of style or become a discount gift for modern people. Choosing a wristwatch as a gift is becoming more and more familiar. As a famous watch brand from Korea, Julius brings you top-notch designs, diverse designs and more impressive in meticulous designs. Julius commits that Julius products are all genuine and imported with certified documents. You can go right to Julius to choose the right watch. All watches are on display and waiting for you to come experience and "take" home. We invite you to visit our Julius stores to experience the best Julius products and services. At the same time, you can also choose the right watch for you. If you cannot buy directly at the store, you can visit the official website of Julius: https://thejulius.com.vn to buy online.
With the gift selection tips that we send to you, we hope you will easily choose the right gift. Good luck!
Company address : Lot 21A, Jalan Suasa 8/3, Bandar Tun Hussein Onn
Mobile no : 0132458917
Email: fancytime.juliusmalaysia@gmail.com